Published on 01/03/2018 12:02 pm
Business WordPress Themes: Give Your Website A Unique Appeal
Business WordPress themes are designed in a way that it sure to meet all your business requisites. Being the most popular CMS platform for creating a website, business WordPress themes are very easy to set up and simple to use. Site owners can easily alter the visual appeal and layout of their WordPress site by simply modifying the themes. In this article, we will discuss some of the major features of business WordPress themes. Let's have a glimpse:
Responsiveness:
Do you think that the best business WordPress theme you chose is fully responsive in nature? Though the documentation might state that it is 100% responsive, but that doesn't state it is. Google provides a mobile-friendly testing tool which ensures that Google analyzes the site as fully responsive for mobile sites. A gratifying check ensures that your site is visible in mobile search engine results which is an emerging source of traffic for several site owners.
Documentation:
Choose a theme with complete documentation or even videos that showcase step-by-step implementation tips. There are several theme owners that package the documentation with the theme by offering a robust implementation guide. In addition to this, some theme designers offer step-by-step videos to their customers in order to customize their themes.
Child Themes:
If you wish to customize your business WordPress theme, you will definitely want to avoid by editing the core theme at every cost. These days, the developers of the themes are versioning their themes, offering updates and providing support whenever needed. There are some who even respond to feedback and provide free upgrades or paid support subscriptions. With security becoming a major issue, having a child theme to make changes is vital in order to keep updating the core theme whenever the developer fixes any security issues.
Support:
If you are not able to customize your theme or if you run into an error where you fail to perform the way you had thought, then where will you go for support? Ensure to identify the author, navigate back to the site and make sure that they have frequent updates regarding the theme. Most of the times, theme owners host forums which you can join and see research responses from other users facing similar problems.
In A Nutshell
To sum up, business WordPress themes have become the foremost choice of majority of people who are planning to create their site using CMS platform. These days, the market is flooded with myriad of business WordPress themes that provide multifarious choice to the businesses to select from.
For More Information:
Website: https://theemon.com/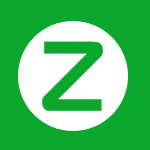 Business WordPress Themes: Give Your Website A Unique Appeal